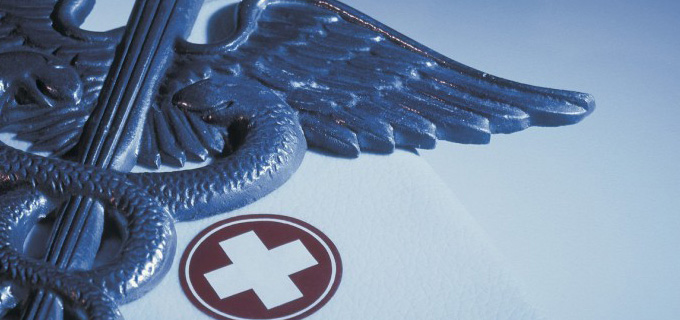 THE INTELLIGENT ALTERNATIVE

Medi-Cal California
Medi-Cal is California's Medicaid program which is jointly administered by the California Department of Health Care Services (DHCS) and the federal Centers for Medicare and Medicaid Services (CMS). CorrectCare - Integrated Health worked closely with California Correctional Health Care Services (CCHCS) and the Department of Health Care Services (DHCS) to develop the required interface for submitting eligible inmate claims to Medi-Cal for reimbursement. Since this same process will be required for Counties to recoup dollars spent on inmate hospitalizations, we can offer thse services to individual counties or detention facilities. If you have an existing medical vendor, such as California Forensic Medical Group (CFMG), we will work cooperatively with them to assure your eligible claims are identified and submitted.
LEARN MORE

Louisiana Department of Public Safety and Corrections
CorrectCare - Integrated Health is working with the Louisiana Department of Public Safety and Corrections transitioning from a charitable based model to claims payment processing model. Converting a claims payment system requires significant attention and hours. CCIH can provide the partnership it takes to meet the conversion needs of our clients.

States with Legislated Rates for Inmates
In states where providers of medical services receive state legislated rates for rendering care to inmates, CorrectCare - Integrated Health will price those claims at the legislated rates, thus eliminating any cost associated with accessing provider discounts. You only pay us for processing the claim!

Reporting
For entrusting the processing of your claims to a third-party requires that you have access to information about the claims that your TPA has processed, or is in the process of adjudicating.  We offer such transparency through the use of various HIPAA-compliant reporting portals.
Currently we can offer three methods for satisfying your reporting needs; namely; on-demand reports, posted reports, and by periodically sending reports to you via US Mail or encrypted email.
On-Demand Reporting
Reports which are needed on a non-scheduled basis can be run from the reporting portal.  The user selects the required report, supplies the necessary report parameters and obtains the report file at his/her computer.
Posted Reports
Some reports are more conveniently run by our staff and posted for your convenience. Typically these are complex reports which require considerable computation to produce and/or require additional setup prior to execution or which are needed frequently enough to be more conveniently scheduled for automatic execution and delivers; for example, daily reports.
Example Reports
Examples of several popular reports including a detailed claim report, a client dashboard report, and top procedures encountered by CPT Code, Diagnosis Code, or HCPCS Code are provided below.